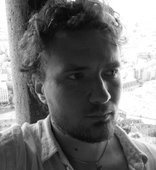 Would you like to have these features available in Cakewalk? (Part 2)
By Olaf, in Feedback Loop

Would you like to have these features available in Cakewalk? (Part 2)

10 members have voted
1. Open virtual instrument/soft synth GUI window, for any needed adjustments, in the Console View (for instrument tracks or Soft Synth associated MIDI tracks), too, by double clicking on the track icon, without having to change workspaces/views first.

2. Drag and drop instrument/soft synth on MIDI Track automatically converts to Instrument Track – in both Track and Console view (see the Browser/synth rack/help module side-bar also being available in the Console View suggestion, too).

3. Make Undo operate for all actions performed in the DAW, including PC module, Track parameter (faders, pots), and VST plugin parameter variations (maybe with check option in the Project or Edit menu).
---
---