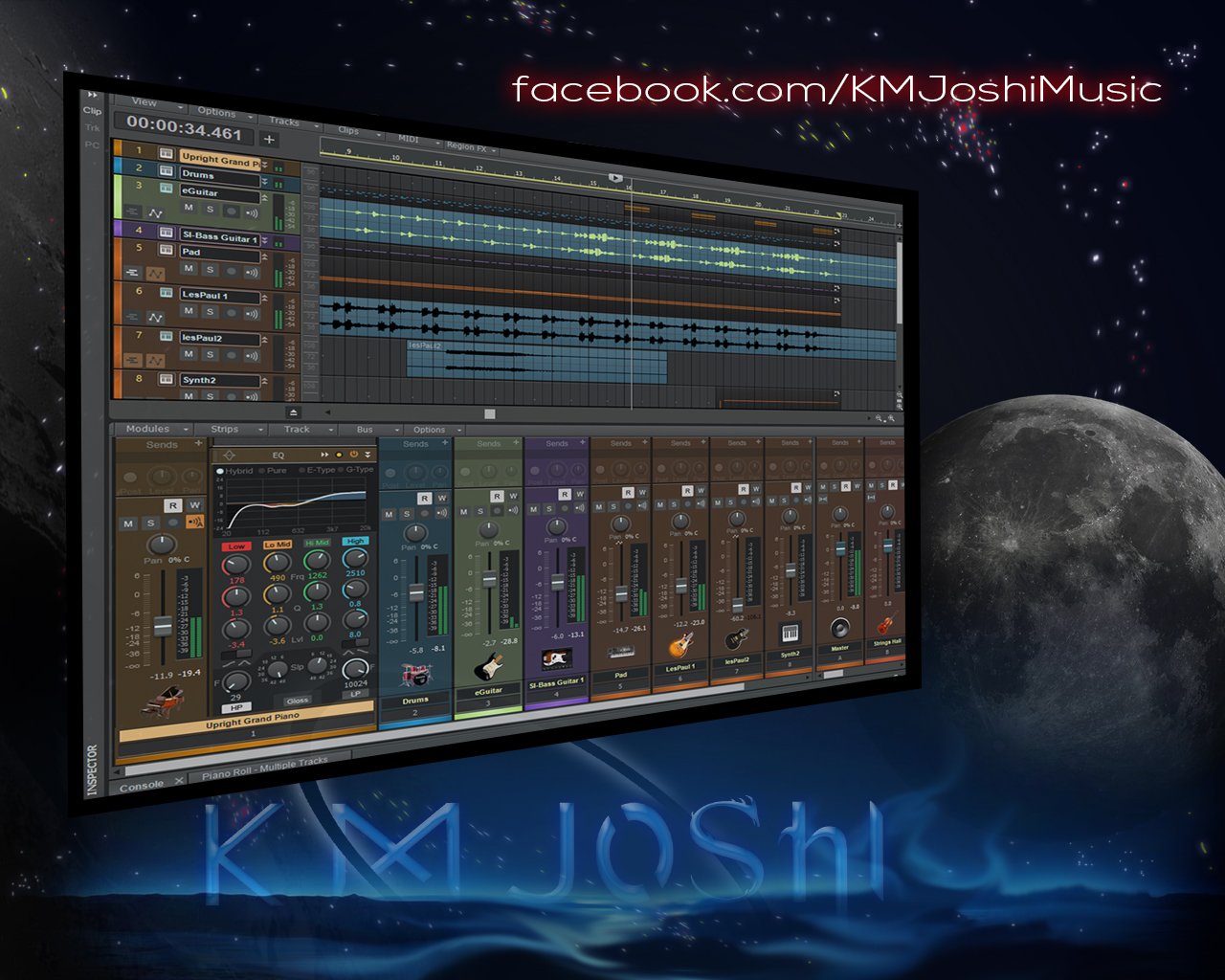 Content Count

84

Joined

Last visited
Community Reputation
32
Excellent
Hi! This is a small issue found by one of the members in the Facebook group Cakewalk by BandLab. The bypass buttons found in the plugin UI (top left) and the FX Rack (on the track panel and the mix console) don't seem to be linked. Toggling one of the buttons should automatically toggle the other one as well, I think. And it doesn't seem like there is any difference between the two either. It'd be great if this bug could either be explained or fixed, thank you! (Attached pictures show the behavior)

Thank you very much, Rob! Much appreciated.

Thank you, Bjorn! Yes, sometimes even I forget what I'm trying to hear while working! And the video file can be downloaded here: https://www.spitfireaudio.com/westworld/

Thank you, David! Yeah, it would be insane, haha! There are SO many submissions — in fact, Spitfire has moved the date of announcing the winners to 27th of June!

Ahh, thanks! I haven't watched West World at all, so I wouldn't know.

Hi, fellow musicians! I don't have a song to present exactly, but here's my entry for the West World scoring competition by Spitfire and HBO. It's a video clip from HBO's show West World that you have to write music to. I used a hybrid electronic and classical (orchestral) sounds for the scoring. Feedbacks are welcome. Hope you enjoy! And if any other fellow Cakewalk user is also into making film music/game music, I would love to connect with you! Make sure you say hi in the comments! Thank you!

Thank you, Douglas! And thank you for listening. 😊

Thanks, J. Have that in my mind for sure.

1

1

I'm just starting, actually. I play lead guitar, keyboard and drums, but now I want to learn classical guitar because there's so much more to learn that route! Thank you very much for the advice! I'll be sure to apply it next time. 😊

A soft, ambient song ...and beautiful, I hope! There's way too much tension in the world as it is, so I thought a peaceful piece of music was due. Hope everyone is well and safe! Everything recorded in Cakewalk by BandLab. Mixed in Cakewalk + REAPER. Mastered in Cakewalk. VSTi used: AIR Music Tech + SoniVox products If you like a more natural sound over electronic, you'll probably find this enjoyable to listen to. SoundCloud Link Hope you like it!

Thanks for this! I'll try it out as well. A really weird solution though.

I use that plugin too, and I haven't updated from Cakewalk 2019's last update yet. But BigBang sure has given me a lot of problems in REAPER. I had to activate "Buggy plugin compatibility mode" in REAPER to use it. However, in Cakewalk 2019 it works fine! I wonder if something new in the latest Cakewalk is triggering it like in REAPER. It's probably a plugin bug, I think. I have sent SoniVox a feedback from their site, but I haven't received any reply yet. It would probably be a more urgent issue if you also contacted them about this.